Many schools have hit upon the idea of getting students to produce collaborative artworks then pitting parents of those students to bid against each other to take the work home, proceeds going to the school (via the P and C). So it is at my sons' present school as it was at
the last
.
Not every class at the present school had a parent put up their hand to help in their class, so I ended up
helping a few classes
make collaborative works. Some classes had more input from students than others. This was one idea which is pretty basic but produced a work that sold at auction for $210 - and cost about $25 to put together (the cost of the frame, paper, and a new cutting knife).
I've always admired Australian artist
Rosalie Gascoigne's work
- especially the yellow and black works made with old packing boxes, or, here, road signs:
And currently there's "textual" fashion in art - using words to create artworks. I combined the two by getting the class of first years (5-6 year olds) to go through junk mail catalogues and magazines and pick out yellow pictures, and cut them out for me. You start with this:
And then, some sticking and cutting (words printed from computer and traced onto heavier card) later, you end with this:
There are many similar projects out there - here are some others for inspiration:
1.
2.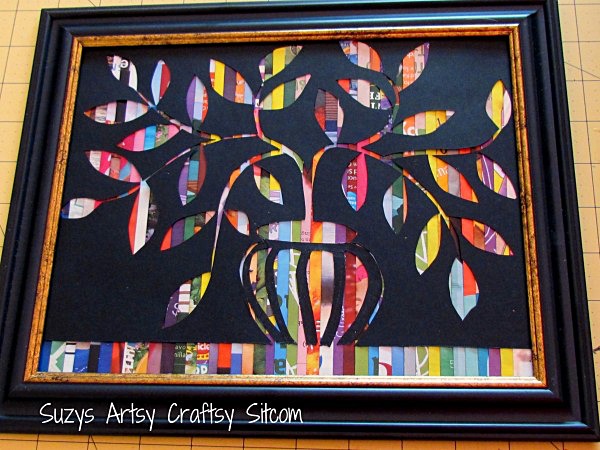 3.